Introduction
Ducks are adorable and no one can disagree. They have an aesthetic appeal that makes them quite a memorable bird. While you may love spotting and observing these semi-aquatic species, you can have even more fun going through a list of puns that are definitely going to make you laugh!
Going through duck puns is a surefire way of having a good time. If you didn't know already, there are many cool puns and jokes that you can even share with likeminded people. If somebody you love would appreciate it, you can even express your admiration for them with a few eccentric gifts that flaunt the pun.
Here are fifty duck puns that I have collected for your entertainment:
1. Dancing in the duck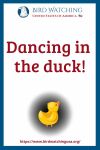 While you may have heard of the hit Bruce Springsteen song 'Dancing in the Dark', it is about time that you hear about this pun. 'Dancing in the duck' is funny phrase that is bound to tickle your sense of humor. The pun also reminded me of Joji's song 'Slow Dancing in the Dark'. It is time that we add this musical pun to our list and share it with loved ones who will appreciate the joke.
2. Duckaholic: Hooked on quack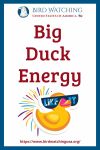 Don't you just love ducks? If you know someone who can't have enough of ducks in their life, you could share this pun with them. I couldn't stop laughing at this one. It is true that a duckaholic is probably hooked on quacks, because the semi-aquatic bird of their dreams is pretty noisy. Any duck lover would proudly own up their status as a duckaholic though.
If you're up for it you can even get an awesome sticker pack with this pun on it:
3. Butt quack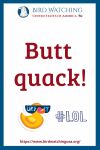 This one is a little naughty but it is worth the read. I think it is hilarious how ducks have been related to something that would otherwise not be on your mind. This is probably one of those puns which make you chuckle out of surprise. It is unbelievable but funny that 'butt quack' has made it onto this list. Share it with friends who have a sense of humor that will value this monstrosity of a pun.
I think it is so hilarious that there are boxer shorts available with this pun on them:
4. Beak-a-boo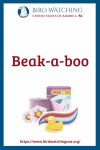 All of us have played 'peekaboo' at least once in our lives. However, we now need to play 'beak-a-boo' for sure! I think this pun is the right amount of silly and the right amount of clever. It really made me chuckle and I hope it gave you a laugh too. Share it with a person who you would want to play beak-a-boo with. They'll love you for it.
5. Go duck yourself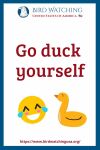 While some people might take this pun too seriously, I certainly don't. To me this one is so hilarious and I think it is perfect to send to someone who we can joke around with. If you were looking for a silly and cheeky pun on this list that you could send to someone, you can use this one. The pun is just so much more funnier if you love ducks.
If you're interested in this pun, you can get a notebook with the pun on it: 
You can also consider getting these beautiful car decals :
6. What's Quackalackin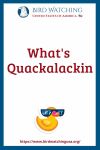 While many of us have heard of the phrase 'What's crackalacking', as duck lovers we ought to know the 'What's Quackalackin' version. I think it is super funny how quacks can make its way into words which seem to have nothing to do with ducks. I know you probably agree and so I recommend you use this pun to figure out what you're friends are up to. Sending them this pun will probably bring a few laughs your way!
There are so many awesome sketchbooks that you can buy. However, I think this sketchbook with the pun on it will grab your attention:
If you like the design of the sketchbook but you don't really do any art, you can also get the notebook journal with the pun :
7. Crazy duck lady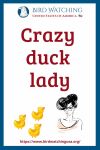 If you know a female who can't help but admire ducks, send them this pun for sure. While there are many 'crazy cat ladies' in town, only some special and elegant ladies have it in them to love ducks with the same brilliance. I think bird-loving women are going to appreciate the pun far more than you can ever tell. Therefore, don't forget to share it with them as it will make them laugh for sure.
If you are as big a fan of beautiful keychains as I am, you know that you can get this one for yourself or for your beloved lady:
8. I think you are ducking brilliant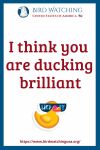 Do you want to compliment someone who you think is pretty neat? Well, there is no better way to let them know how cool you think they are than sending them this pun. They are bound to appreciate it even more if they are fans of the semi-aquatic bird. Ducks are awesome but the one who receives this pun from you is even more special! Have fun with this pun and you're bound to receive a good response!
9. Tired as duck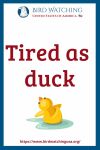 Are you trying to avoid using swear words? Well then you have this pun to save the day. It is hilarious and can be used in almost any situation. I think a quirky pal with a good sense of humor will love hearing this from you. I personally had a laughing fit from how clever and silly this pun is. Share it with loved ones as you never know how much it can make them laugh!
10. Every duck cloud has a silver lining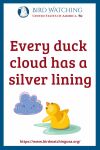 Everyone has heard of the saying 'every dark cloud has a silver lining'. While it is true that every problem has a hidden blessing inside it if you look close enough, I believe that if you look close enough you can find a duck pun that will make you laugh. Share this one with people who need both a bit of uplifting and a little bundle of laughs. You're going to make others feel great by sharing the fun with them.
11. Oh for duck's sake!
You probably didn't see this pun coming your way. Well, even if you did it is still bound to make you laugh. Share it with someone who you are little bit annoyed with and they're bound to respond with giggles. For me at least, this is one of the funniest puns on the list. I'm excited about using it and hope you are too. After all, it is a practical one that can be used in tons of situations!
12. I don't like being kept in the duck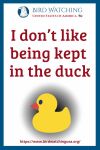 Ever heard the phrase 'I don't like being kept in the dark'? Well, fortunately you won't have to stay unaware about this awesome pun. Isn't it great that you won't be kept in the duck anymore. I know you probably laughed at that silly line. Do your quirky friends and family a favor and share this one with them, they'll thank you for it! Moreover, you'll also earn the reputation of being the suave one in your social circle.
13. Release the quackin'!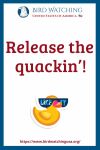 While ancient mythology speaks about the Kraken, a huge beast that can sweep cities and destroy it in the blink of an eye, we have a fun pun for you. You don't have to be intimidated by your semi-aquatic pals who love to quack. However, don't underestimate their power to leave you dazed by their beauty. 'Release the quackin' and let them make their presence known! Share this pun with people who are smart enough to catch on to the pun and have a few laughs together.
If you have an awesome sense of humor, you probably want a notebook with this pun on it:
There is another awesome notebook design you can consider that features the color black:
14. What's a duck's favorite part of the news? The feather forecast.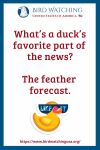 Changing a few letters here and there can create the perfect duck joke for me to share. I think this one is just hilarious because it is just too good. Who would've thought that the weather forecast could be related back to ducks? I never saw this one coming but now that I've seen it I can laugh in peace. Share it with people who have a quirky sense of humor! Sharing the pun will make you feel happier yourself.
15. Ducking autocorrect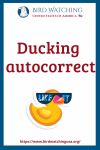 Have you ever had a negative experience with the damn autocorrect? As someone who has sent the wrong message because of the feature, I know it can be frustrating. However, that is the very reason I find this pun so amusing. I think it is so fun how ducks can be related to this pun. It is just too humorous and definitely warrants giggles. Share it with your friends who have messed up a text because of the feature. If they love ducks they're probably gonna love it!
If you're interested, you can purchase an awesome and cheeky card for your cool friends:
16. At what time does a duck wake up? At the quack of dawn.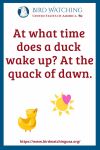 Have you ever wondered when ducks actually rise up from their sleep? You'll be pleased to know this only happens at the 'quack of dawn'. If this pun didn't make you laugh, I don't know what will. My sense of humor couldn't help but be tickled by this one. I'm sure that anyone who receives this duck pun will surely let out a few laughs. So what are you waiting for? I recommend you share it with others and double the fun immediately.
17. Let's just wing it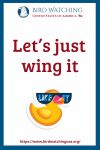 Always remember the phrase 'fake it till you make it'. Until you reach the stage of perfection that will come with experience, it is best to 'wing it'. So share this duck pun with anyone who needs a little push. You never know how a small effort from your end can end up motivating someone else immensely. Don't waste anymore time and send it to whoever needs a little uplifting!
18. Duck off
Duck puns give you the opportunity to replace swear words with words which are more acceptable and ten times more funny. Take this one as an example, I for one love it and will probably use it around my friends. Don't waste any time and share it with your buddies. It is going to make them laugh and that alone should make you excited about passing on the duck pun.
If you think it would be fun to gift someone socks with this pun , don't forget to make this thought become a reality.
19. Cheese 'n' Quackers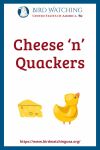 Do you know anyone who loves ducks? Well, the person who you think about will definitely appreciate this pun. After all, who can't admire 'Cheese n Quackers'. Everyone loves how the scrumptiousness of cheese and ducks are just so damn beautiful. I wouldn't blame you if this pun is your favorite one on this list. Don't be selfish and share the fun with others. Your friends and family will be grateful to you for introducing this pun in their life.
I recommend you purchase this beautiful Cheese and Quackers Journal Sketchbook because it is perfect for you and it also makes for a solid gift:
20. No ducking way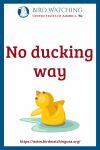 If somebody demands something of you that you are never going to do, it is best to tell them as it is. Just tell them that there is 'no ducking way' you are going to do whatever they want. This is another duck pun that is worth sending to your friend when they are acting up. You can even use it to express surprise. If a buddy shares news that seems too unbelievable, just use this pun. 
If you're up for it you can even purchase a stunning notebook with this cheeky pun on it:
21. I ducking love you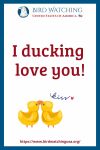 If you have a partner who is a big fan of ducks, you have the perfect pun to send to them. It expresses the affection you hold for them in a very unique way. I sent this one to my partner and they couldn't stop laughing at it. They replied with a gif where two ducks were kissing each other. You shouldn't let this one get away, so make sure you send it to your special someone.
If you want to express your love for someone, you can even gift them this beautiful keychain with the pun :
22. Don't give a duck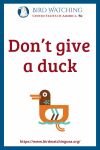 If someone is giving you a rough time, you better tell them that you 'don't give a duck'. Better yet, you can even say 'not a single duck given' or 'no ducks given'. This quirky duck pun makes me chuckle and I hope it tickles you too. Share it with your duck-loving friends who like to have some fun. Always remember to take life lightheartedly. Don't give a duck when none need to be given.
23. You quack me up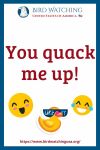 If there is somebody with an awesome sense of humor in your social circle, you better tell them how much you appreciate their presence in your life. This pun is perfect for this task as it lets them know how much they 'quack you up'. I'd say I'd feel super lucky if someone sent it to me. Share it with the one who deserves it in your friend list and you never know how happy you might make the recipient. Don't let this chance get away.
I believe that you can have a lot of fun with this pun. In fact, you can even get a jigsaw puzzle with this pun on it:
You can even get yourself an awesome weekly planner with the pun on it:
If you want you can even get this other notebook , as it is perfect for gifting:
24. Lucky duck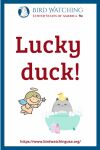 If you're smart you know what this one means. I think it is worth letting a person know that they are a 'lucky duck'. If you know someone who is incredibly fortunate and deserves to receive this pun, waste no time and get this pun out there. Let them know just what they are. They are bound to respond with chuckles. There is genuinely nothing better than making someone else laugh so you will feel great.
25. Trust me I'm a ducktor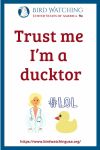 If you know someone in the medical field who also happens to adore ducks, you should let them know that they are ducktors! It is hilarious how these puns can be at times. I know this one is a little silly but that is exactly what makes it so humorous. Don't feel afraid to have a little fun and share the goofiness with others. I'm sure this one was unexpected for you because it is just so quirky!
If you have a doctor in your friend circle, they might appreciate this notebook as a gift:
If you didn't like the notebook above, here is another stunning notebook for you to consider:
26. Lemme deduckate a song
Do you love music? I am an avid listener of pop stars and I no that I love deduckating my favorite ones to my loved ones. Similarly, I believe it is a superb idea to share duck puns with my friends and family. Not only does doing so make me a bit more popular but it also gives me the satisfaction that I made someone laugh. So don't let another moment go to waste and share away.
27. I love you so ducking much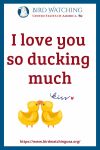 This is another cutesy romantic duck pun that is perfect to send to your significant other. If you love someone, you know that you can never get enough of them and you want to express affection to them whenever you get the chance. If you want to make your partner laugh and smile at the same time, it is best to send them this adorable pun. You never know how they head close to you and give you duck kisses.
If you want to express how much you love your partner, you can consider gifting them this adorable notebook :
28. Chick it out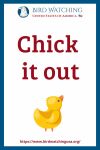 While you've heard of the common phrase 'check it out', it is time you heard of the duck version 'chick it out'. I think it is hilarious how changing one letter can change the meaning of the phrase. Share this pun with a quirky fella who would chuckle at the silliness it possesses. It is quite fascinating how the semi-aquatic bird can somehow make its way in such widely unrelated phrases. I would have never guessed that this could have been a pun before I came across it.
29. Odd duck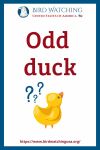 The common phrase 'odd duck' has made its way into this list for good reason. It refers to an unusual and quirky person. Therefore, if you know someone who is a bit weird, why not celebrate their eccentricities and let them know they are an odd duck. Share this pun with a person only if you believe they would get the joke and would laugh along with you. Duck puns are serious business and so we ask you to be more careful! Share them responsibly so that others may laugh!
30. Going to be producktive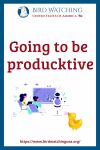 I think it is so cute how a word like 'productive' allows for the addition of duck so easily. If you just came back from a vacation, it may be a good time to unpack your things and get back to your normal routine. There are no excuses and you have to be 'producktive'. I recommend you share this pun with a person who needs to be more responsible and at the same time loves ducks. The silliness will probably make them laugh.
31. Get rich chick
Do you remember the phrase 'get rich quick'? Well we have a duck version for you called 'get rich chick'. I think it is funny how this pun takes such a quirky angle. If you have a lady friend who would appreciate this silly duck pun, don't forget to share it with her. After all, there is no better feeling than making another person laugh! If you agree, share it with someone and you never know how good luck and wealth may enter your life.
32. Waddle I do without you?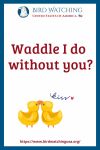 This is another sweet and romantic duck pun that you can send to your beloved. I really adore how it plays with the phrase 'What'd I do without you?'. Letting the other person know that they are important to you in a cute way like this is bound to benefit the relationship. I recommend sending it right away because the gesture could mean so much to your significant other. They will broadly smile at the innocence and affection this pun has to share.
33. What the duck is it?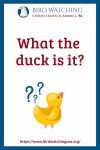 If someone is getting on your nerves, or if you can't figure out something as clearly as you would like, this duck pun can help. It is worth asking 'what the duck is it?'. I think this is such a hilarious one on this list that can easily make a person dissolve into laughter. You can't disagree so don't even try to. Just share it with likeminded peeps who are going to enjoy it as much as we do.
34. My duckest hour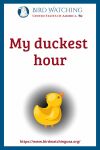 When life is being hard, you are stuck at your 'darkest hour', however, if you give it a duckish spin, things may be different. You will be at your 'duckest hour' instead. Didn't that just make you giggle? Well, if you liked just like we do, I recommend you share it with your friends who adore goofy puns. There is no better way to have fun than sharing a good pun.
35. Fancy a chickie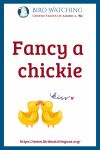 You must have automatically thought of the suggestive phrase that has been adjusted to create this duck pun. It is hilarious how a small adjustment can make things so different. I for one thought that this duck pun has attacked my sense of humor in an unexpected way. I guess we can send this to people who would like the cheekiness of this pun. Don't keep this one to yourself and share it with others to multiply the fun.
36. Don't give a frying duck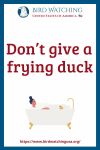 When someone pisses you off, 'don't give a frying fuck'. Why should you be the one who is upset anyway? I'd say you should keep this pun in your daily use as it can really lighten up your mood. If you have a friend who isn't in high spirits, share this one with them. Let them know that they don't have to take things as seriously as they are currently taking them. They will thank you for it and end up feeling way more relaxed.
37. Duck puns quack me up
I think it is absolutely hilarious how duck puns have the power to 'quack' us up. While many of us are cracking up with laughter, only cool people who know the value of ducks are quacking up. I think anyone who is a fan of the semi-aquatic bird will find this pun appealing. Therefore, don't let others suffer without laughs when they terribly deserve to see this humorous pun. Share it from your end and cheer others up.
You can even get or gift a five year planner with this pun on it's cover:
You can even get a notebook with a slightly different version of the pun:
You can even get a sketchbook with the same design:
38. Walking on eggshells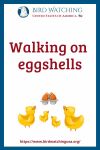 Do you know someone who is too careful and restrained? Well they are probably 'walking on eggshells'. While this is a common phrase that has been thrown around here and there, you can relate it back to ducks. Share it with someone who would appreciate this connection.
39. That's all, yolks
Did you enjoy Looney Tunes when you were a kid? You probably remember the iconic line 'That's all folks'. Well now it is time to introduce an even cooler duck pun in your life 'That's all, yolks'. It is hilarious how eggs can be related to such a line. I find this pun hilarious and hope you find it even more funnier too. Share it with your buddies who will enjoy it and increase the laughter that goes around this world.
40. Conquacktulations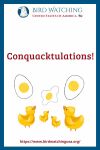 When someone reaches a milestone of their life like a promotion, a wedding or even their graduation, it is time to 'conquacktulate' them. I love ducks and so this pun really makes me laugh. I know that my partner is about to graduate from their Masters program, so I'm planning to say 'conquacktulations' to him. I'm sure he will love it because he has a thing for ducks. You should evaluate your social circle and send it to the ones who would appreciate it.
41. Put it on my bill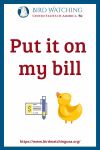 A duck has a bill and if you tend to shop, you probably use the line 'put it on my bill'. Isn't it funny how we can use duck related lines in our daily life without much ado? Well, If you know someone who can't get enough of wordplay, it may be a good idea to share this one with them. I for one am a wordsmith and I adore silly puns like this. I hope you were able to enjoy reading them as much as I enjoy sharing them with you.
42. What the duck?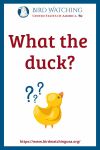 This hilarious pun has a lot of power in it which makes it fun to use in a number of situations. I love how flexible this one is as you can use it almost anywhere. If you go out with your friends to look at some ducks, it may make sense to use this line here and there. I mean, I definitely plan to use it with my pals. Therefore, I think you should too. At the very least, it would be awesome if you share it with your social circle. The duck pun is bound to make them giggle!
This pun is one of the funniest on the list. If you like it as much as we do, you can get wall art with the pun on it:
You can even get a gorgeous mug for yourself or your loved ones who have an amazing sense of humor:
If you want, you can even gift someone a beautiful pillow with this pun printed on it:
You can even get the same design of the pillow in white :
Finally, you can even purchase a shirt with the pun on it:
43. Code of conduckt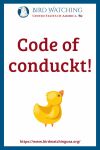 Whenever you are in a situation where you must behave, it is expected to follow a 'code of conduckt'. I think this one is a super silly duck pun that can make anyone chuckle. Share it with a person who should be more well-behaved. I'm gonna send it to my friend when they're being too naughty and ask them to chill. Be careful when you choose to share this one as the context can make it ten times funnier than it really is.
44. Don't duck with me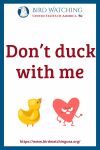 Do you hate it when someone messes with you? I hate it when people underestimate me. Therefore, I find this duck pun so empowering. I think it will help me communicate to my pals that they better not mess with me. If anyone gets on your nerves and you don't want them to do it again, fire this one at them. Tell them loud and clear that 'you better not duck with me!'. Share this pun with anyone who would love to use this line when the situation demands it.
If you love puns like this one, you should consider getting a product that can help remind you of it. You can even gift it if you want.
Here is an amazing mug with the pun beautifully designed on top of it:
45. Reducktion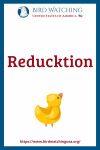 This is another duck pun which uses the principles of wordplay to make us laugh. It is quite amazing how the word duck has seamlessly incorporated in this word. I think these puns have done their magic and resulted in a reducktion of stress for me. I hope the case is similar for you. Hopefully your pals agree with you when they see this cheeky pun. It is one of the shortest duck puns on the list!
46. A real ducktator
If someone loves ducks and wants everyone else to love them too, you might be dealing with a ducktator. I know it sounds silly but it is true that some people can't contain their love for the semi-aquatic bird. I wouldn't be surprised if you share this one with a person who is infatuated with ducks. This duck pun isn't for the fainthearted but it still has the power to make people laugh. You can share it with those quirky individuals in your friend list who don't mind silly duck puns.
47. I was normal 2 ducks ago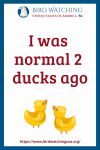 Want to announce your eccentric side to the world? Well this duck pun has you covered. All you have to do is tell everyone that you were 'normal two ducks ago'. The message will be understood and there will be obvious giggles that you receive as responses. Share this silly one with others if you're ready to be an odd duck proudly. I for one don't mind flaunting my uniqueness.
If you're interested, you can get a shirt with the pun on it:
48. Duck tape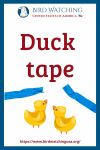 While I agree that this one is a little silly, but I just couldn't help myself so I included it in this list. You know about duct tape, but it is about time that you heard about duck tape which is infinitely more cooler. If you're unaware, it might make you laugh that there is even a tape brand with this name because it is so cool. I'm not making this up as you will see me linking the product below. Share the pun with those who can stomach a high dose of dorkiness without complaining.
Have a look for yourself, there is a tape brand by the name of duck tape with the duck as its brand ambassador:
49. I'm duckin' awesome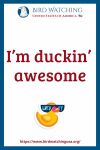 Are you a confident person who doesn't mind letting others know about your coolness? Well, then it is about time you tell others that you are 'duckin' awesome'. I think any duck lover would love using this cool pun whenever they get the chance. I wouldn't forget to use this pun when the situation demands it and I hope you use it too. For now, share it in your social circle and let them know how awesome you are. 
50. Yolk's on you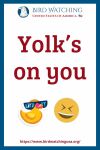 When you're talking to your friends, many of them may say that 'the jokes on you', however, smart duck lovers would say 'the yolk's on you'. When I was discussing breakfast with my partner, I told him 'yolk's on you' when he offered to make me an omelette. He couldn't stop laughing at my goofy uses of duck puns around the home. Always remember my tip to use a situation to enhance the impact of a duck pun, it always works. Moreover, don't be stingy with this duck pun and share it around.
51. Big Duck Energy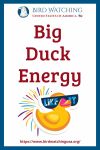 Does this duck pun actually require an explanation? Obviously not. Ducks are the best birds in town and the bigger they are the better. I think this is the most hilarious pun in the entire list which is exactly why I saved it for last. I know you can't disagree with me because it is just so hilarious. If you know someone who loves ducks, let them know that you too are a big fan of the 'big duck energy'. Don't let the world be unaware of this hilarious pun as it must be shared. After all, you wouldn't want to upset the duck gods.
Don't forget to get yourself this awesome mug or gifting it to someone who radiates big duck energy:
Conclusion
If you love birds like ducks, you can enjoy a lot while you go through puns related to them. Moreover, if you know someone who appreciates ducks the same way you do, you can make their day by giving them a gift with a pun on it. It is a fun way to remind them of your bond and also have something to laugh about. I for one love receiving and giving funny gifts and I think it is something that you should consider too. 
If you're interested, you can check out one of our other awesome posts called Pigeons Sitting Down  which features 12 funny photos that will make you laugh.